This post is Part One of a two-part discussion addressing this October 13th article in The Washington Post. The story describes the effects of a private app called GroupMe that enables users to send out real-time notices of suspicious activity in the neighborhood. In this first post, Ami Stearns suggests that the concept of the Panopticon can be applied to the racialized nature of this smartphone surveillance app. 
"Big Brother is Watching." That's the famous phrase from George Orwell's dystopian novel, 1984, and the theme of a popular TV series where every move of the cast is recorded every moment of the day. In the late 1700s, the British philosopher Jeremy Bentham envisioned a building that enabled a single, invisible, watchman to monitor everyone. This building design could be applied to prisons, schools, factories, asylums, and hospitals. Bentham theorized that this "Panopticon," as it became known, would confer power to those performing the surveillance, largely because those inside the facility would know they were being watched at all times, but were unsure when exactly the eyes were upon them. He argued that this would address any behavior problems. A more modern example can be seen in most retail establishments. The shopper may see a sign with something like, "Smile, you're on camera" or may see the large cameras themselves in the ceiling. Whether or not anyone is actually monitoring the consumer at that very second is unknown, but it is this threat of being watched that works to convince people not to steal or misbehave.
In some countries, closed circuit televisions (CCTV) cover much more than an individual store or restaurant- these cameras capture streets, sidewalks, the subway, and entire neighborhoods. So, a heavily CCTV-saturated place like the UK should be the safest on earth, right? Actually, an evaluation undertaken by highly-regarded Campbell Collaboration suggests this mass surveillance only has a "modest" impact on crime rates….
---
In this post Nathan Palmer answers President Obama's call to compare the number of deaths in the U.S. by guns to those by terrorism before explaining why this objective comparison will likely not affect how people view gun violence as a social problem.
On October 1st a 26 year old man opened fire in a Umpqua Community College classroom killing a professor and eight students and injuring at least nine more students. When President Obama addressed the nation later that day he sent his condolences to the victim's families and said the entire nation would send their thoughts and prayers to all those impacted by the tragedy. Having addressed the nation after a mass shooting fifteen times during his administration, the President was clearly frustrated and disheartened. He said, "our thoughts and prayers are not enough," and challenged voters to demand changes to gun regulations.
…
---
A common denominator among active shooter events is the gender of the shooter. In this post, Ami Stearns talks about the theater shooting that occurred right across town two months ago. She illuminates the association between males and gun violence using sociological theory. 
I had been living in Lafayette, Louisiana, for less than a year when the theater shooting occurred. In the aftermath, two young women, along with the gunmen, had been killed. My new community erupted in shock. How could this happen here? Unfortunately, active shooter incidents, such as the incident in Lafayette, seem to be a part of the American landscape. Federal agencies describe an active shooter as "an individual actively engaged in killing or attempting to kill people in a confined and populated area." We recognize these massacres by their geographical names: Columbine, Newtown, Aurora, the University of Texas… these proper nouns of everyday places are now metaphors for senseless, indiscriminate, and horrific violence.
We search for explanations in the face of these types of crimes. Public figures swoop in to the scene of the tragedy to deliver comforting words and promise that such an event will never happen again. Talking heads debate access to mental health resources and suggest stricter gun laws. Religious leaders lament the breakdown of family values while historians suggest America was founded on a subculture of violence that makes mass shootings inevitable. Often, pop culture is blamed- video games, music, and films. Earlier articles on Sociology In Focus centered on explaining mass shootings through the theoretical lenses of structural functionalism and symbolic interactionism. While entire books could be written on many of the factors above, this particular post will focus on one factor so obvious, it is frequently overlooked: gender.
FBI data analyzed for active shooting events within the years 2000-2012 found that ninety-four percent of the perpetrators were male. Other studies, using a more broad period of time, estimate that as many as ninety-seven percent of the shooters were male. (A Mother Jones data set also reveals that the racial backgrounds of the majority of the shooters between 1982-2015 were approximately sixty-two percent white, but I will leave the discussion of race within these tragedies for a separate post).  While these active shooter events are, admittedly, extremely rare, the extraordinarily high rates of males involved in these events demand a more critical exploration….
---
Why is PDA (public displays of affection) a social no-no? In this post Nathan Palmer uses Goffman's Dramaturgy and failed performances to explain why people get so upset.
I had my first experience with PDA at 13 on a junior high school field trip. Tiffany, a classmate of mine, had said something awesome and during the uncontrollable fit of laughter her comment prompted, she raised her hand and we high fived. "Excuse me you two!" our teacher's voice pierced through our hysterical laughter. "There are rules against that type of behavior!" "Huh? What behavior?" I asked. That's the moment I first learned about public displays of affection (PDA) and my school's policy against it. Tiffany and I were written up by our overzealous teacher for "touching each others bodies."
Public displays of affection (PDA) are widely considered socially unacceptable and worthy of mocking or punishment. Similar to my experience, many schools have policies against it, Tumblr pages have been created just to mock the people who do it, and in some parts of the world you can even be arrested for hugging, or kissing in public. What's going on here? Why is PDA such a big deal? The sociologist Erving Goffman can help us understand.
…
---
Tattoos are quickly become mainstream in the United States, especially for younger people. Until recently a tattoo could disqualify a person from becoming a police officer, joining the military, and many other jobs. In this post Nathan Palmer discusses tattoos as example of how individual actions can change social institutions.
I am too fickle for a tattoo. I can't commit to an image for my phone's lock screen, so the idea of committing one image on my body for the rest of my life blows my mind. Recent research suggests that a growing number of people do not share my aesthetic commitment issues.
One in five U.S. adults today has a tattoo. That was the main finding of a Harris Poll survey of 2,016 people published in 2012. As you can see in the chart above, the proportion of tattooed adults has been steadily rising over the last twelve years. Given that people under the age of forty were more likely to report having a tattoo, there is reason to expect this trend to continue to grow over time.
Not too long ago tattoos were associated with gangs, bikers, and prisons (DeMello 2000). However, that stereotype is fading and today tattoos are associated with reality television shows, celebrities, and the art world. As more people get inked and old stereotypes fade, many of our social institutions are being forced to adjust.
Tattoos, until very recently, disqualified an applicant for many jobs, but as the pool of job applicants fills with ink, some employers have adjusted their stance. In April the U.S. Army changed its policy on tattoos, removing previous limits on the size and number of tattoos a soldier was allowed. Around the country in places like Seattle, New Orleans, Manchester, NH, and Tarpon Springs, FL police departments are also relaxing their polices to allow the tattooed to protect and serve. At the same time however, the Army still bans face, neck, and hand tattoos and many police departments still have policies against tattoos (especially for ones that are visible while in uniform).
How Individual Acts Can Change Society
The shifting landscape around tattoos is a good demonstration of how individual acts can change social norms. First a quick refresher on norms. Every society has cultural values that tell us how things ought to be. Cultural values tend to be abstract concepts, but they are refined into specific rules of behavior that are called social norms. Any act that violates a social norm is considered deviant and is likely to receive a sanction (i.e. formal or informal punishments). For example, in many societies honesty is a cultural value and there is a social norm against lying. People caught in a lie often are shamed and punished.
…
---
Why do people riot? In this post, Stephanie Medley-Rath explains how Robert Merton's structural strain theory can shed some light on the Baltimore riots. 
Over the last few weeks, thousands of people took to the streets in Baltimore, Maryland and cities around the country to protest the killing of Freddie Gray and the violent mistreatment of African Americans across this country by law enforcement. Last Monday, a small sub-set of the protestors in Baltimore rioted, looting and burning multiple business. Both the mainstream news media and many people on social media immediately started asking, why are these people rioting? Why would anyone riot in city they live in? While the answers to those questions would take for more time than I have hear, part of their answers lie in the strain theory of deviance.
Structural Strain Theory
The sociologist Robert Merton argued that deviance (i.e. people breaking social norms/rules) is produced by how that society distributed the means to achieve cultural goals. According to his structural strain theory (or anomie strain theory), deviance is a result of a mismatch between cultural goals and the institutionalized means of reaching those goals.
Cultural goals refer to legitimate aims. In the United States, we might refer to the cultural goal as the American Dream. In general, the American Dream includes economic success, home-ownership, and a family. A person achieves the American Dream through hard work and education (i.e., a college degree). Education is an institutionalized means of achieving the cultural goal. Military service might also be considered an institutionalized means….
---
In this post, Mediha Din explores what a hate crime is, types of hate crimes, and sociological explanations of prejudice.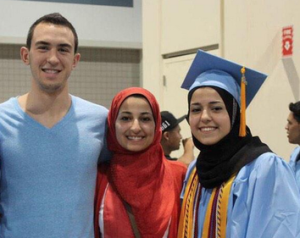 On the evening of February 10th, calls started coming in to police of shots fired in a neighborhood just off of the University of North Carolina in Chapel Hill. When police arrived, Craig Stephen Hicks was arrested for allegedly shooting and killing Deah Barakat, Yusor Mohammad, and Razan Mohammad Abu-Salha (all of whom were Muslim Americans). Police believe Hicks was angry about an on-going parking dispute. The victims' family members however, feel that the murders should be investigated as a hate crime. According to CNN, Craig Hicks has a history of parking disputes with neighbors. He also allegedly identified himself on Facebook as an atheist and ridiculed different religions, including Christianity and Islam.
From a sociological point of view, a hate crime is an unlawful act of violence motivated by prejudice or bias. It is a crime that in whole or in part is connected to hatred of a particular group. According to the FBI, a hate crime is "a traditional offense like murder, arson, or vandalism with an added element of bias." The bias can be based on race, ethnicity, religion, sexual orientation, disability, gender, or other factors.  If a crime is determined to be a hate crime, the punishment can be more severe. Mark Potok, a senior fellow at the Southern Poverty Law Center, explains that it can be difficult to prove a hate crime because there is often no evidence of a criminal's motive or state of mind. Potok also notes that not all states have laws protecting the same groups from hate crimes. Some states for example, do not prosecute a hate crime based on sexual orientation….
---
On January 7th brothers Chérif and Saïd Kouachi murdered 12 writers and cartoonists at the French satirical magazine Charlie Hebdo. In this post Nathan Palmer uses social integration theories to better understand this terrorist attack.
Dressed in body armor and holding fully automatic rifles, brothers Chérif and Saïd Kouachi forced their way through the heavy metal doors of the offices of Charlie Hebdo, a French satirical magazine. They opened fire in the lobby and moved with militaristic precision to the newsroom where an editorial meeting was under way. Survivors reported that they methodically killed nearly everyone in the room firing single shots into their victims execution style. After killing 12 they fled the building reportedly shouting, "We have avenged the Prophet Muhammad. We have killed Charlie Hebdo!"
"What kind of person could do something this awful?" was my initial reaction. In my anger and disbelief, my first questions were about Chérif and Saïd Kouachi as individuals. However, with time my sociological mind produced a different question.
"What social conditions would a person have to be in to be willing to commit such a heinous act?" I am not asking who is responsible for the attack; the Kouachi brothers and their associates are responsible for their actions. Terrorism cannot be justified by sociology, but it can be better understood and perhaps we can discover something about ourselves and our society in the process.[1]
…
---
If you look hard enough, or get good at it, sociological theory can be found in the everyday. In this post, Ami Stearns explains how audience and panel members at a public forum about crime used language reflecting criminological theory to address issues between the police and the African-American community.
One of the hazards of being a professional sociologist is you can't stop seeing social theory everywhere you go. For example, I recently attended a #BlackLivesMatter public forum and heard criminology theories in almost everything the panelists and forum attendees said. The forum was a response to the police shooting deaths of unarmed African-American men and the protests that followed in Ferguson and other cities. The discussion quickly turned into a debate on how to best address crime in the African-American community and thereby avoiding conflicts with the police altogether.[1]
By far, the most common theme running through all of the comments were built on a criminological theory called Social Control. This theory, as postulated by Gottfredson and Hirschi in the 1960s, places the responsibility for socially acceptable behavior on parents, teachers, and other authoritative figures. According to Social Control theory, adherence to social norms begins in infancy and childhood and is reinforced through socialization. Here are some Social Control theory examples from the public forum:
A self-described former troublemaker said the children in the community suffered from poor morals and had no respect for authority.
A single mother said parents should be able to physically discipline their children again (without getting accused of child endangerment) while another audience member talked at length about parents needing to have better control over their children.

…
---
Sociology classes are often conversations about the scientific data surrounding controversial subjects. It's really easy for students to feel challenged or even leave class upset. In this essay Nathan Palmer explains how something called the ecological fallacy can lead students to misinterpret sociological data and get their feelings hurt.
Sociology is great because it challenges us to rethink what we know and learn about things we never knew existed. This is also what makes learning sociology upsetting at times. It can be hard to discover that the things "we know are true" aren't supported by evidence.
You should expect to occasionally leave class frustrated or maybe even a little angry. This is normal, but getting deeply upset is not. In all my years of teaching, I've found that most of my angry students made one simple mistake. They took things personally[1].
I Bet You Think This Stat Is About You
Sociology is about the social. Meaning sociologists focus on what happens between people or what happens when lots of individuals do similar things. Sociology is rarely, if ever, focused on a specific individual.
However, that doesn't stop students from taking things personally. It's really easy to listen to the findings of a research study about a group you are a part of and think the study and/or your instructor is saying something about you personally.

For instance, look at the chart above. This shows that African Americans are incarcerated five times more often than whites are, and Hispanics are nearly twice as likely to be incarcerated as whites. Latino or African American students could easily misinterpret this chart and think that it is suggesting that they personally are more criminal or that their entire racial ethnic group was more criminal than whites. Furthermore, white students might read this chart and feel that they are some how less criminal or that whites as a group are superior to people of color. Either interpretation would be inaccurate for at least two reasons….
---