Can President Obama appoint a new justice to the Supreme Court if it is last year in office? In this post, Stephanie Medley-Rath explains that Obama does have authority, specifically, legal-rational authority to make this appointment.
Supreme Court Justice Antonin Scalia died February 13, 2016. Republicans began arguing that President Obama should not appoint a new Supreme Court justice because it is his last year in office. They argue that the appointment decision should go to the next president. This would mean that the vacancy would be open for over a year. Their argument is that though the current president has the authority to appoint the next Supreme Court justice, there is a long-standing tradition that the president does not make such an appointment during his (and it has always been a him) last year in office. Republicans are making an appeal to alleged traditionto make their case-a tradition that does not hold up under scrutiny.[1] This whole debate over whether President Obama should nominate the next Supreme Court justice when he has the authority to do so, provides us with a nice illustration of the possible types of authority an individual could hold.
Authority is the power exercised over others that is viewed as just or legitimate. This type of power is understood to be legitimate by those exercising the power and having the power exercised over them. The President of the United States has authority over the citizens of the United States. But where does a president's authority come from? Is this authority complete? Can this authority be challenged? The sociologist Max Weber conceptualized three distinct types of authority: charismatic, traditional, and legal-rational. Which type or types of authority does a US president have?…
---
In this essay, Beverly Yuen Thompson talks about how more women than ever are now getting tattooed. Women who collect many tattoos may go against popular ideas of expected feminine behavior, and therefore can be subjected to public social sanction.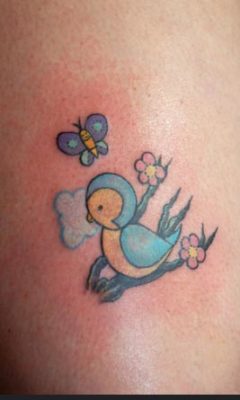 According to a recent Harris Poll (2016), more people than ever are getting tattooed, and the largest increase has been among women. Many people do not first think of women when we think about tattoos, because the practice has historically been associated with hyper-masculine subcultures such as bikers, gang members, and athletes. Therefore, for women, becoming a tattoo collector is wrapped up in the idea of a particular gender performance that may be at odds with what is traditionally thought of as feminine. While women may collect tattoos that are small, cute, and hidden, to accentuate their feminine performance, tattoos that are outside of these parameters may cause social backlash. Some heavily tattooed women have reported that strangers on the street may grab at their tattoos, or say things such as, "you're such a pretty girl, why would you do that to yourself?" This brings up an important sociological question: what does having tattoos have to do with one's gender or attractiveness?
Troubling Gender
Philosopher Judith Butler is well known for her books Gender Trouble (1990) and Bodies That Matter (1993) where she challenges a purely biological basis for gender, and instead, argues that gender is based on performativity or behavior. For example, think of the ways in which men and women take up space differently with their bodies and voices. When you think of loud voices at the gym—are they male or female? The idea of "man-spreading" has been talked about lately—a man with his legs spread wide, taking up excessive space on the subway train, while others are delegated to stand. This contrasts with how women are trained to keep their legs tightly pressed together, especially when wearing a skirt.
Butler argues that gender is far more complex than the simplistic notion of "sex versus gender" as a parallel to "body versus culture." Nearly all behaviors are filtered through a gendered performativity, and the body itself is physically entwined with material culture. Silicone implants are placed inside women's breasts to achieve a hyper-feminine ideal, even at the expense of women losing sensation and physical pleasure through the surgery. Gender performance is not simple a question of hairstyles and clothing, but present in everything we do….
---
There is an unwritten rule for women: hide your menstruation and any products associated with it. One woman recently decided to break this rule while running 26.2 miles through London without a tampon to stop her flow? In this post, Amanda Fehlbaum examines the reaction to Kiran Gandhi's run and argues that people's discomfort has to do with maintaining civilized bodies.
As a person who has completed four half marathons, I take inspiration from reading stories about other runners and their reasons for taking take to the road. Recently, the story of Kiran Gandhi's experience at London Marathon made international news. The tale of Kiran's run could have gone unnoticed among the 37,675 racers were it not for the growing spot of blood between her legs. Kiran consciously ran without a tampon for 26.2 miles.
This is the stuff of nightmares for many women. Menstruation is a taboo subject- to be hidden from sight at all times. The concealment of one's period has come to be a cultural norm or a behavior that is expected of girls and women. I would venture to guess that many women share my adolescent experience of burying a package of maxi pads under the rest of the groceries and hoping that the cashier at the checkout stand was a woman (heaven forbid it was a male classmate!).
Why Did She Do It?
There were a few reasons that Kiran ran without a tampon. As noted on her blog, one reason she let her period blood flow was because she did not want to worry about changing a tampon. She wrote, "It would have been way too uncomfortable to worry about a tampon for 26.2 miles." Tampons have to be changed every 4 to 8 hours depending on the heaviness of the flow and the absorbency of the tampon itself. Kiran would have had to find a way to have tampons on hand throughout the race, plus a way to adequately wash her hands before and after insertion. If you have spent any time in a port-a-potty, you know that the experience is neither that pleasant, nor is it the most sanitary environment.
The second reason Kiran ran without a tampon was to combat the stigma of periods. Menstrual blood has had a bad rap for quite some time. The Roman naturalist Pliny the Elder thought that menstrual blood could ruin crops, dull steel blades, drive dogs mad, kill bees, and sour milk! While our ideas about periods have progressed to be less damaging, there is still an idea that periods are dirty. Kiran had this in mind when she ran. After the race Kiran wrote:…
---
If you look hard enough, or get good at it, sociological theory can be found in the everyday. In this post, Ami Stearns explains how audience and panel members at a public forum about crime used language reflecting criminological theory to address issues between the police and the African-American community.
One of the hazards of being a professional sociologist is you can't stop seeing social theory everywhere you go. For example, I recently attended a #BlackLivesMatter public forum and heard criminology theories in almost everything the panelists and forum attendees said. The forum was a response to the police shooting deaths of unarmed African-American men and the protests that followed in Ferguson and other cities. The discussion quickly turned into a debate on how to best address crime in the African-American community and thereby avoiding conflicts with the police altogether.[1]
By far, the most common theme running through all of the comments were built on a criminological theory called Social Control. This theory, as postulated by Gottfredson and Hirschi in the 1960s, places the responsibility for socially acceptable behavior on parents, teachers, and other authoritative figures. According to Social Control theory, adherence to social norms begins in infancy and childhood and is reinforced through socialization. Here are some Social Control theory examples from the public forum:
A self-described former troublemaker said the children in the community suffered from poor morals and had no respect for authority.
A single mother said parents should be able to physically discipline their children again (without getting accused of child endangerment) while another audience member talked at length about parents needing to have better control over their children.

…
---
Have you ever done something "because it's tradition" without really realizing where the tradition comes from? Every culture practices traditions passed down over generations. But few of us examine deeply the sometimes disturbing practices and historical meanings that some traditions reflect.  In this post, Sarah Nell examines the common practice of women changing their names upon marriage.
I got married when I was 25, which 13 years later seems awfully young. Although I had "girl power" feminist leanings at the time, and rejected completely a June Cleaver future, I was madly in love and did not yet consider the feminist implications of my choices. Specifically, I did not see the point of keeping my own last name. I considered it, but at that time in my life taking my future husband's last name seemed like the right thing to do. It's what most women do. And more people expected me to change my name than not. In fact, some people would have been dismayed if I didn't  change it.
The practice of women taking their husband's last name is an old tradition that goes back to a time[1] when women were viewed as the property of men, just like the cows and chickens given as dowry. Marriage, then, was not an arrangement based on mutual love, rather it was a business transaction. In this context, women were commodities traded or exchanged for debts.
Over the years, the meaning of the name changing practice has changed. That is, my father and husband certainly did not view me as property to be transferred from one man to the other (though the rituals we performed suggest otherwise). Today,  the practice of women taking their husband's name is a symbolic gesture that reflects a couple's desire to share a common name for their family unit. That seemed reasonable to me. So I did it. I took his name.
It didn't take long for me to regret my choice.
I realized I'd given into a historically and profoundly patriarchal tradition.  Like many others, I believed in the idea that marriage was "until death do us part." As it turns out, my marriage did not last until death. Here I am, no longer married, but still very much alive. And I have a name that isn't mine.
Why must I be a maiden OR a Mrs.? Must my name depend on my relationship to a man?
Upon the decision to divorce, I considered keeping my married name, or returning to my maiden name. But the more I thought about it, the more questions I had. Why must I be a maiden OR a Mrs.?  Must my name depend on my relationship to a man? Why do we assume that the deep attachment and pride men feel about their names and identities are not also felt by women? What does it say about women's contributions to the family that only men can "carry on the family name"? Why do we expect women to abandon their names and their identities in ways we would never expect men? How have we internalized this practice, and why do we perpetuate it?
…
---
Do you know how your life is better because of feminism? If you don't, Sarah Nell will show you that many of our taken for granted opportunities today are a result of feminist struggles for equality. She will also try to compel you to thank them for what they've done for you.
I am a feminist. Lately, I have been thinking about feminists who are much older than I am, and feeling appreciative for the roads they have paved for me.  Gloria Steinem, arguably one of the most prominent and important (white) feminists we have known, turned 80 this year. So would have Audre Lorde, revered Black lesbian feminist poet, if she hadn't died of cancer in 1992.  There is something about that generation of feminists that is important for us to know. For instance, it is hard sometimes to imagine what it was like when women like Steinem and Lorde were my age; I have grown up taking much for granted. It's worth noting that I am white and middle-class. I recognize my race and class privilege, and know that these shape my experiences and perspectives.
I was raised in a family with relatively traditional gender values. My dad was the breadwinner and my mom the homemaker. My mom did go to work full-time when I, the youngest child, went to school and I have grown to appreciate the important impact having a working mother had on my own career ambitions. As I got older and developed a feminist- consciousness, I talked to my mom about these things. When I asked why she didn't pursue a career when she was younger, she would say, "It was just that way back then. You got married and had a family." She seems to know that her unpaid domestic labor was a valuable contribution to our family economy, but also that she had the potential to be more than this arrangement allowed.  Given the context in which she grew up, it wasn't a huge leap for her to fall into this pattern. And, for the most part, mom was right. Women had to be willing to withstand the very steep, uphill battle towards a different path, and to believe that it was worth doing….
---
What did your teachers expect out of you? Were you "college material"? Were you "a trouble maker?" Researchers have long been interested in how teacher expectations affect students. One classic study by Robert Rosenthal found that when teachers thought students were destined for success, they became successful. In this piece Nathan Palmer takes a look back at his own K-12 experiences to discuss the power of what sociologists call self-fulfilling prophecies.
"You're not a good writer Nate," I heard all throughout my K-12 education. "You're just not a good enough writer to wait until the last minute to start writing your paper," all my teachers warned me. "Nate, be realistic, there will be too much writing in college. Have you thought about being a welder?" my high school guidance counselor asked me. "You're not a good writer Nate. You just are not a good writer Mr. Palmer. Nate, you're not a good writer." It was all I heard from third grade on. From people who cared for me. From people I loved.
In the third grade I was diagnosed with a learning disability and was placed in the special education program. From that day until the day I graduated I spent a portion of every school day in the special ed room. All of my teachers were told that I had a learning disability and that I struggled with writing. My face would become red and hot when teachers would bring up my disability in front of my classmates. Until the last damn day of my senior year I had to have a sheet signed by my teachers saying I had done my homework and that I had not misbehaved in class. My soul exploded with shame and anger when my teachers would make a production out of signing that piece of paper or when my classmates teased me about it.
"You're not a good writer Nate. You're not a good writer Nate. You're not a good writer Nate." I hear it in my head every time I sit down to write. It's like a toxic old friend. I'm hearing it as I type this right now.
Self-Fulfilling Prophecies in Education
Students become what their teachers expect them to become. Or at least that's what Robert Rosenthal's research suggests. In the late 1960s, Rosenthal had the teachers in one elementary school give their students a test that was supposed to predict which students were destined to dramatically grow their I.Q. score during the school year. After the tests were collected, Rosenthal picked at random a small group of students to be labeled "academic spurters"…
---
Sociology is awesome. Let's just start there. Sociology In Focus is a site made by people who are crazy passionate about sociology. It's cool if you aren't in love sociology just yet, stick around and you'll come around to our way of thinking. If you already have a passion for sociology then you know how powerful it can be.
Sociology can literally change the world. Sociology can forever transform the way you see the world. If you have the eyes of a sociologist you can see things that the rest of the world can't. Sociology In Focus is a site dedicated to looking at the world from a sociological perspective. We look below the surface of pop culture, media, and the news to explore how society operates and show the world the sociology that surrounds it.
Sociology In Focus is for readers who love knowing what's really going on. Beneath the surface, beyond the spin, and behind what society tells us to believe is a truth informed by the sociological imagination. Readers can expect Sociology In Focus to cover the stories in the news, but from a sociological point of view that is not found anywhere in the mainstream media. Sociology in focus is for the contrarian, the skeptic, and for readers who thirst for a more complete view of the world at large….
---