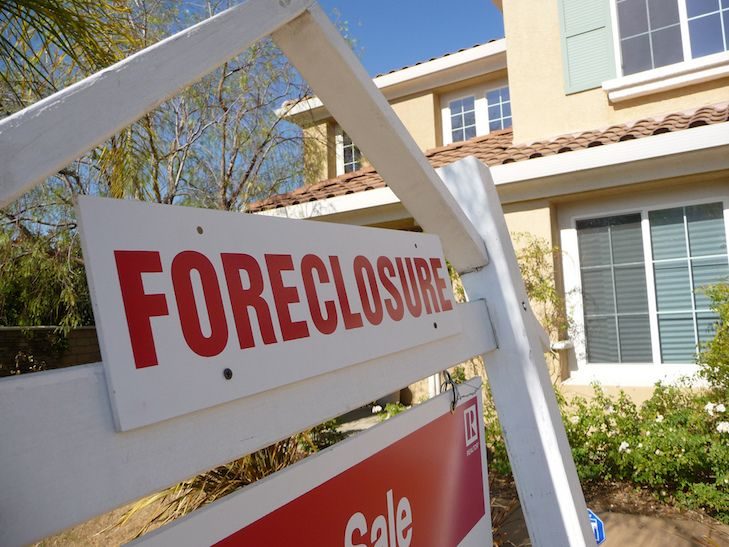 Evictions have become a common occurrence in the past 10 years. In this post, Stephanie Medley-Rath discusses Matthew Desmond's book about evictions and her own experience with informal eviction.
I have never been evicted. Scratch that. I have never been formally evicted. I have been informally evicted.
In 2005, I lived in an apartment building one block from Piedmont Park in Atlanta. The building was old. There was a one-inch gap between the top and bottom windowpane in the bathroom-which I discovered during the winter. The ventilation was terrible-which I discovered when I found mold growing in my bedroom closet (and had to throw out a lot of clothing and shoes-some which were too far gone to clean). But it was near the park and all the park had to offer, so there were trade-offs to living here. I lived there for only a few months before our building was sold. The new landlords wanted to convert the building into condos. They needed the current tenants out so that they could do this. They paid me $1,000 to move (enough to cover my moving expenses). I did not consider this an eviction until I read Evicted: Poverty and Profit in The American City, by sociologist and wunderkind, Matthew Desmond (MacArthur Fellow, Pulitzer Prize, New York Times 10 Best Books of 2016). I also did not consider my next move an eviction when my rent was raised by $50 a month. Two forced moves in a row.
My family and I decided it was time to buy a home. Unfortunately, we bought during the housing crash-prices were still declining, but we had no idea how much more they would decline when we needed to move again (our choice). We sold for less than we paid for the house. We rented for awhile. Then we bought again. Then we moved again (read more about that here and here). Again we sold for less than we paid for our house. In both cases, we were just grateful for an offer…any offer.
The Extent of Evictions
In Evicted, Desmond reports the findings from the Milwaukee Area Renters Study (MARS) that he conducted. He found that:
In Milwaukee, one in eight renters were either formally or informally evicted within the previous two years (p. 330). These evictions were categorized as (p. 330-1):

Informal evictions: 48%
Formal evictions: 24%
Landlord foreclosures: 23%
Building condemnation: 5%
While informal evictions do not leave the same kind of mark on a person's rental history as a formal eviction, they take place outside of the court system. This limits a renter's right to due process and means the true extent of evictions potentially remains unknown as there is a lack of formal documentation.
Outside of Milwaukee, things are not much better:
"From 2010 to 2013, Maine experienced a 21 percent increase in eviction filings, Massachusetts 11 percent and Kentucky 8 percent" (Dewan 2014: 2).
One in six New Jersey renter households faced eviction in 2013 (Dewan 2014:2).
Why do evictions matter?
Owning a home comes with the security of knowing you can stay put. That you do not have to grab boxes from your neighbor's trash or the neighborhood liquor store to move your belongings. That you do not have to bribe every able-bodied friend you know to help move your stuff. That you do not have to clean a rental that you are moving out of. That you can buy new checks and a return address label stamp without needing to change it again in a few months. That your kid's bus stop will be their bus stop until you decide it is not. That you do not miss important items because the mail forwarding ran out. That when you buy furniture for this house, it will work until it wears out. That you do not leave brand new appliances behind because they needed replaced while you lived there, but they are not practical to move (I've bought and left behind two dishwashers). That you do not have to give a roomful of your stuff away because you can't sell it fast enough before your move and can't afford to move it all either. All of these are annoying, but not crushing challenges. With all of my moves, I have retained some degree of control over the process due to my race and class privilege.
Evictions impact the education of children and adult's work. Dewan (2014) reports that evictions lead to children missing school and parents finding themselves far from their jobs or their normal means of transportation (both of which can lead to loss of the job). Evictions can lead to the victim's dilemma: victims of domestic violence face a choice between calling 911 and being evicted due to "nuisance property" ordinances (Desmond 2016:190). Nuisance property ordinances mean that officials can pressure landlords to remove tenants who repeatedly call the police (three or more calls within 30 days in Milwaukee) or have crime occur at their home (whether victim or perpetrator). These are real problems that impact people's lives much more than the fact I have had to buy new return address labels.
The American Dream and Housing
I wrongly believed that achieving the American Dream involved home ownership. I do not believe that anymore. I believe that the house with the white picket fence in the American Dream should actually be described as housing that is safe, secure, and affordable. I can live with that, which is far better than being forced to move. The informal evictions were inconvenient, but those moves were pre-child moves, which means our housing options were not as slim as they are post-child. When you have a child, moving means you have to consider things like school quality, access to kid's activities and childcare providers, crime rates, and whether or not any sex offenders live nearby. With our last move, we wanted our new home to be in a specific school district. We had other priorities too, which is why we opted to not rent the home with the driveway covered in broken glass or the home with no closets (not limited closet space, but no closets at all). Desmond asks, "[d]o we believe that the right to a decent home is part of what it means to be an American" (p. 300)? I think so. If we believe this as a nation, then, we have to work together to solve this problem.
Dig Deeper:
What is your moving history. Create a timeline that shows each time that you have moved and the reason for that move. Have any of your moves been the result of an eviction? If so, was the eviction your fault (i.e., you stopped paying rent) or not your fault (i.e., the property was foreclosed)?
Locate options for affordable housing in your community. Does your community have an active Habitat for Humanity program?
Contact someone who works for the Housing Authority in your community. Interview them about the housing landscape in your community. Report your findings to the class.
Do you agree or disagree with Desmond's views on the home? "The home is the center of life—a refuge from the grind of work, pressure of school, menace of the streets, a place to be ourselves. Home is the wellspring of personhood, where our identity takes root; where civic life begins; America is supposed to be a place where you can better yourself, your family, and your community" (p. 293). How does unstable housing prevent attainment of this kind of life?
Image: From BasicGov via Flickr
---
---